Recruit Bright Addresses Email Delivery Issue, Restores Platform Functionality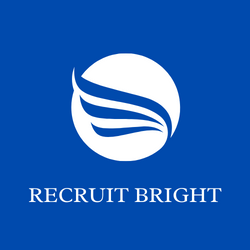 RecruitBright, a leading online recruitment platform, announced today that its technical team has successfully resolved the email delivery issue that affected some of its users. The platform is now fully operational, and users can access their accounts and use the app as usual.
"We are pleased to announce that RecruitBright is back and running, and we want to thank our users for their patience and understanding as we worked to resolve the issue," said a spokesperson for RecruitBright. "Our technical team has been working around the clock to ensure that our platform is fully functional, and we are excited to welcome our users back."
RecruitBright has assured its users that all their data remains safe and secure. The company has also reminded users to update their email preferences on the platform to ensure they receive job alerts and other communications in a timely manner.
"We understand how important it is for our users to stay up-to-date on the latest job opportunities, and we apologize for any inconvenience the email delivery issue may have caused," said the spokesperson. "We encourage our users to log in to their accounts and take advantage of our powerful search tools to find the job that's right for them."
RecruitBright is committed to providing the highest level of service to its users and will continue to monitor its platform closely to ensure that it is fully operational. The company also reminds its users to report any technical issues they encounter, so that its team can address them as quickly as possible.
About RecruitBright RecruitBright is an online recruitment platform that connects job seekers with top employers across a variety of industries. With a user-friendly interface and advanced search features, RecruitBright streamlines the job search process for both job seekers and employers. For more information, visit www.recruitbright.in