Revolutionizing Recruitment in India: Exploring the Benefits of recruitbright.in"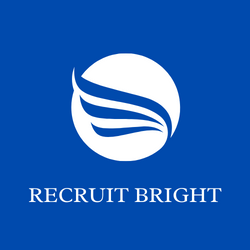 RecruitBright.in is an innovative and user-friendly recruitment platform that is designed to bridge the gap between employers and job seekers in India. This platform has revolutionized the traditional hiring process by making it easier and more efficient for both employers and job seekers to connect and engage with each other.
The platform provides a variety of recruitment solutions to employers, including job postings, resume search, applicant tracking, and pre-employment assessments. Recruiters can easily post job openings, search for relevant resumes, and track applications through an intuitive dashboard. They can also conduct assessments and tests to evaluate candidate skills and qualifications.
On the other hand, job seekers can use RecruitBright.in to find their dream job by browsing through thousands of job listings from top companies across various industries. The platform allows job seekers to create a personalized profile, upload their resume, and apply for multiple jobs with just a few clicks. They can also receive job alerts and notifications, making it easier for them to stay updated on the latest job opportunities.
One of the key features of RecruitBright.in is its focus on data-driven recruitment. The platform uses advanced algorithms and machine learning techniques to match job seekers with the most relevant job openings based on their skills, qualifications, and experience. This ensures that job seekers are presented with opportunities that align with their career goals and aspirations.
Another notable feature of RecruitBright.in is its commitment to transparency and fairness. The platform provides equal opportunities to all job seekers, regardless of their background or gender. Recruiters are also required to follow ethical hiring practices, ensuring that all job seekers are treated fairly and with respect.
RecruitBright.in is a game-changer in the recruitment industry in India. It provides a modern and user-friendly platform for employers and job seekers to connect and engage with each other. With its data-driven approach and commitment to fairness and transparency, it is sure to become the go-to platform for recruitment in India.
RecruitBright is an innovative online recruitment platform that has transformed the way job seekers and employers find each other. The platform connects job seekers with top employers, giving both parties the opportunity to find the perfect fit. With its user-friendly interface and powerful tools, RecruitBright is quickly becoming a popular choice for job seekers and employers alike.
One of the standout features of RecruitBright is its extensive database of job opportunities. The platform has a wide range of job openings in various industries, making it easy for job seekers to find positions that match their skills and experience. Job seekers can also create their profiles, upload their resumes and cover letters, and apply to multiple jobs with just a few clicks. This makes the job search process faster, more efficient, and less stressful.
For employers, RecruitBright offers a powerful recruitment solution that simplifies the hiring process. The platform allows employers to post job listings, manage applications, and communicate with candidates all in one place. The platform also offers a range of tools to help employers screen, filter, and evaluate candidates, ensuring they find the right fit for their team.
RecruitBright's innovative approach to recruitment doesn't end there. The platform also offers a range of additional services to help job seekers and employers navigate the hiring process. This includes resume writing services, interview coaching, and career counseling. With these additional services, job seekers can present themselves in the best possible light and employers can make informed hiring decisions.
RecruitBright's commitment to innovation and user experience has earned it a loyal following of job seekers and employers. The platform has received positive reviews for its ease of use, comprehensive job listings, and outstanding customer service. With its focus on providing value to both job seekers and employers, RecruitBright is quickly becoming a go-to recruitment platform for those looking to take the next step in their careers or hire the best talent for their teams.
In conclusion, RecruitBright is an innovative online recruitment platform that offers a comprehensive solution for both job seekers and employers. With its powerful tools, extensive database of job listings, and additional services, RecruitBright is making the recruitment process more efficient and less stressful for everyone involved. If you're a job seeker or employer looking for a better way to find the perfect fit, RecruitBright is definitely worth checking out.
RecruitBright.in is available in seven Indian languages, which makes it more accessible to job seekers from diverse linguistic backgrounds. The platform supports Hindi, Tamil, Telugu, Bengali, Kannada, Marathi, and Gujarati, in addition to English. This is a significant advantage for job seekers who may not be proficient in English, as they can now use the platform in their native language.
By providing a multilingual interface, RecruitBright.in is breaking down language barriers and making it easier for job seekers to navigate the platform and apply for jobs. It also demonstrates the platform's commitment to inclusivity and diversity, which is a crucial factor in today's job market.
Moreover, the platform's multilingual capabilities also benefit employers who are looking to hire a diverse workforce. By reaching out to job seekers in their preferred language, employers can attract a wider pool of candidates and increase their chances of finding the right fit for their organization.
In a country as diverse as India, where there are multiple languages spoken and written, having a multilingual platform like RecruitBright.in is a significant advantage. It allows the platform to cater to a wider audience, and it also shows its commitment to inclusivity and accessibility. Overall, the availability of RecruitBright.in in multiple Indian languages is a significant step towards making recruitment more accessible and efficient for everyone.